Se7en Days to

Happiness
(On your terms)
Join this 7-day Instagram marathon with Kristina Mand-Lakhiani
to make happiness a practice, not a destination, based on your definition
and your goals — so you can be authentically, unapologetically you.
7 days, 7 practical lessons,
$4.99 only
Hello, I'm Kristina – and I'm the author
of thisInstagram marathon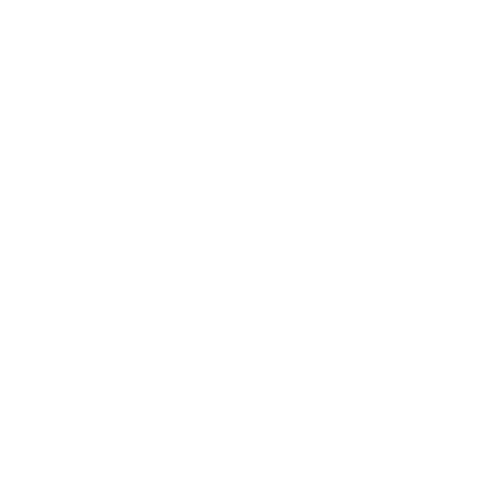 I'm a serial entrepreneur, speaker, mother, philanthropist, everyday-life philosopher, and a woman on her own journey of spiritual growth.
I'm also the co-founder of Mindvalley, a global school that delivers transformational education for all ages.
Can you relate to one of more of the following scenarios?
Something big — whether good or bad — recently took place and you feel like it has derailed your regular flow of life.
You've checked off most or all of your goals but still don't feel fulfilled or content.
You feel as if you never seem to run out of problems; in fact it's as if stress and drama keep following you.
You have one problem that's starting to feel like "the bane of your existence" and you believe if you resolved that, then life would be bliss.
You're so swept up in life's responsibilities and commitments that you just have no space for this happiness nonsense.
You're done with the pressure to keep up appearances and fake positivity all the time.
Fact: Happiness is
a trainable skill Happiness is not an elusive goal. It is not an achievement or a prize. Neither is it about viewing the world through rose-tinted glasses and avoiding pain or pretending that "everything is awesome".
Happiness is a state and a trainable skill, similar to healthy eating habits or an exercise routine that you integrate within your life for physical wellbeing.
Let me explain.
Do you know people who always seem together and content even on the days when trial or tribulation come their way? Then there are the people who are always unhappy and playing victim despite all the blessings that life has gifted them.
The same way a thermostat contains set points for different temperatures, you too have your own set point for happiness. No matter what life brings you, you can always adjust your set point to adapt to the "season". If something great happens, you may feel elated for a while, and then cool down to your set point. When something painful happens, you may feel low for a while, and eventually warm up to your set point.
The art of being happy is about raising your set point of happiness. And like with any trainable skill, it is accessible to everyone.

What is your happiness thermostat set for?
Life is a struggle and often unfair

You can only be happy sometimes
Even if you are happy from time to time, you always have new problems coming your way
You could be happy, theoretically, if you just solved this one big problem
Low happiness set point perpetuates the feeling that you can never get out of the rut and be truly happy.
No matter what life brings you, you know you will be ok
You enjoy life in the moment and are keenly aware of all the blessings that come your way
You are at peace and are able to find joy in every moment of your life
Even if you are low and unhappy from time to time, you always "get out on the other side" better than before
A high happiness set point allows you to go through life feeling joy and peace, no matter what comes your way.
It's Time To Get Happy
(On your terms)
For only 10 minutes a day over 7 days,
I'll deliver simple yet powerful tools to:
Live in the moment and be in flow
Make the decision to be happy now
Stop comparing yourself to others
Create a simple gratitude practice
Appreciate and nurture the relationships you have
Flip your flaws into strengths
Embrace negativity in a healthy way (yes, it's possible)
What Can You Achieve On
7 Days 2 Happiness?
Feel at peace on daily basis
Find joy in every moment of your life

Face anything life throws your way and thrive through every experience

Learn emotional agility and make peace with pain and discomfort
Start living a happy life without delay
Daily Lessons, Tips, and Resources
Directly From Me On Your Feed
If you're used to starting your day by looking at your smartphone (let's admit it, a staggering amount of us do that there's no point hiding!)… let's do so with a notification that will set your day off on a high note. For each day over the duration of this marathon, you'll receive:
One video lesson (under 10 minutes).
One small task for you to complete (10 minutes).

One follow-up video or post from me to check on how you're doing, answer any questions you might have submitted, and give you a boost of no-BS motivation to keep you accountablee.

Curious about what we'll be covering together?
Here's the breakdown of your quest:
Day 1:

Decide to be happy right now
Happiness is not a momentary emotion, it is a trainable skill. You will learn how to determine your set point of happiness and raise it with long-term strategies.
Day 2:

Start living in the moment
Past and future are an illusion. Reality exists in the present moment. And it is the present moment where happiness resides. You will learn to bring yourself back into the present moment and be fully engaged in it, no matter what.
Day 3:

Stop comparing yourself with others
The only person you should compare yourself to is you. The only reason to follow success of other people is to gain inspiration. You will learn why love for yourself is not synonymous to selfishness. You will also learn the healthy way of nurturing self-love.
Day 4:

Learn to appreciate your blessings

Feeling gratitude is not the same as closing your eyes to hardship and problems. It is about re-focusing your attention on what is truly important. Gratitude practice requires time and proper execution to have a profound effect on your set point of happiness.
Day 5:

Nurture your relationships
Undoubtedly, you are the master of your own happiness. Yet, scientific research shows a strong correlation between the depth of your social connections and your level of happiness. You will find out about the paradox of the masks – why you need courage to show the real you to the world.
Day 6:

Turn your weaknesses into strengths

We are our own harshest critics. And our negative self-talk is what often sabotages our sense of happiness. However, what you may think is your weakness, is not necessarily so. You will learn how to not only accept yourself fully, but also feel gratitude for every aspect of your true self.
Day 7:

Make peace with pain

Happiness is not absence of pain. This is a myth, a utopia. The only certain thing in life is uncertainty. You will learn to make peace with pain, so that nothing will derail you any more.
Her energy really grounds me, it calms me down.
Kristina is such an amazing human being — so inspiring and grounding. It is truly inspiring to see somebody who has so much knowledge, background and experience be willing to share with all of us. Her energy really grounds me, it calms me down. Especially in daily environments when often times you can get lost in your own thoughts. Through (her) you get so much clarity and so much energy that you can now go in a new direction.
Brendan Kane
Innovation strategist for Fortune 500
corporations, brands, and celebrities
I got this feeling of pure authenticity
B efore I heard Kristina speaking on the Mindvalley Campus stage I didn't know who she was. I was sitting in the back as this woman got up on stage and started to talk. I got this feeling of pure authenticity, and it was kind of ironic that she was actually speaking on authenticity. Her energy and her presence was coming out, and it was very unique to me. I go to medical conferences all the time, and you never see somebody that courageous be vulnerable. And I really liked that aspect of her talk.
Michael J. Breus, Ph.D.
Author, clinical psychologist,
and sleep specialist
She's got a wonderful soul, she speaks from her heart and she's totally herself.
I don't think Kristina realises what a powerful speaker she is. She's got a wonderful soul, she speaks from her heart and she's totally herself. She delivers a great message, and she's very authentic. People were giving her a standing ovation because she's a really giving, powerful, beautiful speaker.
Marisa Peer
Best-selling author, motivational speaker,
and leading celebrity therapist
She knows when to be direct and deliver information in a strong way, but also when to be flexible.
Kristina is an incredible human being. As I got to know her over the last few years it's really beautiful to witness how strong yet how gentle she can be. I think this is one of the most important qualities of a good leader — they know when to be direct and deliver information in a strong way but also when to be flexible. These are two incredible qualities that she embodies, which makes her an incredible leader.
David Block
Live electronic composer, multi-instrumentalist,
and producer
it was great to have her view of how things could be done and how we can continue to serve the world and the community itself.
S he was sharing from the heart and it was very valuable to hear from someone who was there with Vishen from the beginning, getting things going, and building everything together. The feminine side is very important. It was great to have her view of how things could be done and how we can continue to serve the world and the community itself.
Gil Petersil
Business Consultant, Keynote Speaker,
and Networking Facilitator
I have rarely seen a speaker move an audience with the depth and authenticity the way that Kristina did.
I had an honour watching Kristina speak and I have been blown away ever since. I have rarely seen a speaker move an audience her depth and authenticity in the way that Kristina did. She told the truth in the way that was riveting. She had people crying and standing on their feet at the end. They were so moved and inspired!
She gave everyone in the audience the permission to live an authentic life and to be themselves fully. It was a deeply moving experience and one of the talks I will always remember. She took us on the journey with what she was sharing. A lot of what she shared was personal but she also made it relevant.
Katherine Woodward Thomas
NYT Bestselling author, teacher,
and licensed marriage & family therapist
Frequently thought
Yet Un-asked

Questions
+
Happiness is such an old and jaded topic. Everyone teaches how to be happy. How is this marathon any different?
"And they lived happily ever after…" This is one of the most established myths in human society. We expect that happiness is the absence of pain, negativity, and discomfort. However, absence of pain is unattainable. Life will always give us both - pleasure and pain.

This quest is not about slipping on rose-tinted glasses, ignoring what's in front of you and drawing your attention only on what is positive. It trains you to deal with everything that life has to offer, including making peace with the painful bits.

I recorded this quest with the practical, realistic, and skeptical types in mind… because I am that practical, realistic, and skeptical person. So rest assured that I will give you no fluff — only useful and efficient tools that you can effortlessly integrate into your life for long-term use and sustainable effect.
+
I'm not naive. I don't want to pretend that life is all swell, my problems are only in my head and every fall will teach you something good. Why should I join?
One of the biggest surprises and revelations for people who have gone through this training before you is the idea that happiness is not about absence of pain.

If our parents were more farsighted, if they hadn't taught us to dismiss pain (with the best intentions) we might've learned how to deal with it. We might've even learned how to be at peace with it.

Instead we console ourselves with another common myth: "What doesn't kill you, makes you stronger." This is not true. Experiences (especially the painful and unpleasant kind) will only make you stronger if you have the right tools to work through them.

This quest is designed specifically for people like you — the ones who don't believe in fairy tale endings.
+
C'mon — it's impossible to be always happy. Are you really going to tell me otherwise?
Certainly, we are not talking about fleeting, passing emotions of joy and elation. Happiness is not an emotion, which is in its essence constantly changing.

The way I look at happiness is different. It is a state, a set point on your personal thermostat. It is a trainable skill that can become a very useful habit.

Just give it a try. You do only live once after all.
+
I've been trying to be happy for decades now. How can I achieve it in 7 days?
And you are not alone. Humankind has been trying to figure out happiness for over 12,000 years since we've become a civilisation. And truth be told - we know all we need to know. The question is - does this knowledge solve the problem?

There is a difference between knowledge and transformation. Knowledge resides in the realm of the mind, while transformation re-programmes your whole being. Knowledge is intellectual, while transformation is cognitive. Knowledge is of no use unless it changes something in your life. Transformation comes from an experience, which lets you see the world in a new way.

This quest is designed for transformation. While gaining knowledge can take you your whole life, transformation can, in fact, happen instantly. It takes a moment of revelation and realisation, and your life is never the same again. This quest will give you that A'ha moment.
Divinely Human OÜ
Rotermanni 7 Tallinn
10111 Estonia